Main Content
5 Steps to Start Meeting Women
Progressively expand your social comfort zone with attractive women. Field-tested with my clients to get rapid results.
TAKE CONTROL OF YOUR DATING LIFE
Hey, I'm Steve. I started helping guys take control of their dating lives in 2013 - because I've struggled with women in the past and know how frustrating it can be. That's why my passion is empowering men with the ability to meet women anywhere.
If you're like most men, when you see an attractive woman you'd love to meet, you get excited and simultaneously feel a gut wrenching level of internal resistance. That resistance then stops you from even trying to meet her.
Allowing this resistance to hold you back is your single biggest obstacle to creating the dating life of your dreams. It's what separates the men that constantly struggle with women and dating from the guys that have unlimited dating options.
Can you imagine having the ability to meet gorgeous women anywhere you go?
Well that's exactly what I've been teaching guys just like you since 2013. My straight forward, no-nonsense coaching method enables clients to reach their dating goals quicker than they ever thought possible.
Overcoming internal resistance is the first step towards gaining control of your dating life. Without a solid sense of control, you'll keep finding yourself stuck in a disempowering place when you cross paths with beautiful women.
Scarcity mentality is the primary cause of settling for less than you deserve
This is why at the core of what I teach is the goal of getting you to develop a true Abundance Mentality with women. Most men go their entire lives believing attractive women are an object of scarcity.
The belief of scarcity then spawns all types of needy and unconfident behavior when interacting with attractive women. These behaviors are the exact opposite of what women are attracted to in a man.
It's time to become a man of action and finally get your dating life handled.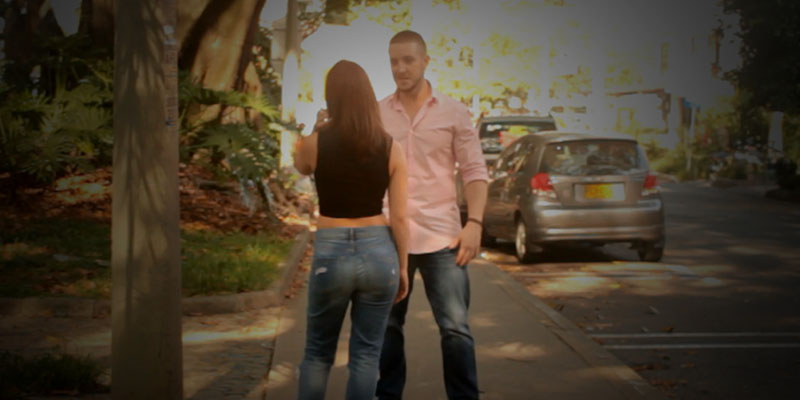 Read Articles
Coaching Schedule
Are You Ready To
SHATTER APPROACH ANXIETY?
Because I've helped hundreds of men overcome their internal resistance to meeting women, boost their dating confidence, and develop positive action habits. And I'm ready to do the same for you!
Yes, I'm Ready!
What Our Clients Are Saying
"I took Steve's Approach Anxiety Course and it has totally changed the way I go about my days."
- Dan from Brooklyn, NY
"I got more numbers in one week than I ever have after working with Steve for only one session."
- Austin from New York, NY
LEARN MORE
"I'm now much more confident in my ability to approach women, and while not every woman is interested, almost all react positively."
- UM from Manhattan, NY
My passion is helping men improve their lives
Every Guy Deserves Control Over His Dating Life!